Tree & Shrub Insect, Disease Monitoring & Spraying Programs, Complete Pruning & Planting Bed Programs with Weed Removal, & Bed Definition Services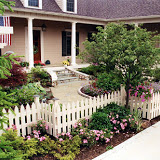 At Pro Care Horticultural Services, protecting your investment is job one. We listen carefully to your needs and priorities, then develop specifications for care that meet your requirements and our own strict standards of excellence.
Keeping your landscape in top condition begins with regular attention.  Inspecting your plants regularly helps protect them from diseases and pests.
Our balanced treatment programs center on keeping all your plants healthy and avoiding the need to replace them.
We employ the latest techniques in plant care to provide quality and efficient service. We also provide planting bed programs to deal with bed definitions, and weeds, proactively as well as re-actively, with chemical care and hand weeding, complete pruning, and tree and shrub monitoring and spraying programs to help alleviate plant issues associated with disease, pests and insects.
We use up-to-date equipment sized for your property.  At Pro Care Horticultural Services you will find our crews neat, careful and attentive to the details that count. Communication is the key. Constant contact with radios, pagers and cell phones make our account managers and supervisors available to you. Your calls are returned, your questions answered, and your request taken care of…promptly and without hassle.  Our approach is always pro active anticipating yours, your guests, and or your customers needs.  At Pro Care Horticultural Services we are here for you.